Oh No, More Venice!
Ah, here is a lovely hobbit hole in a public park ... and a Venetian's idea of art deco ... decorative art ... well, whatever. Enjoy!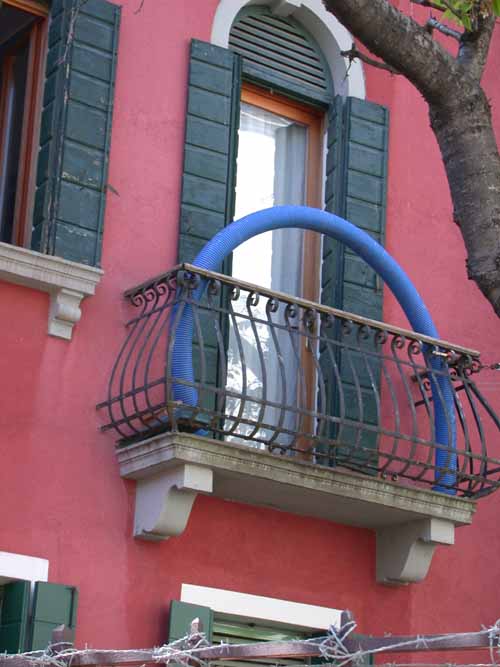 The tube is plastic, most likely stolen ... er, excessed ... from a construction site. The Venetians use tubes like this to carry heaps of wires under the bridges. Keep them contained and fairly dry.
Frankly, we are getting suspicious. We think you got all of these windows out of a coffee table book on Venice and are hiding out at Villa Villekulla. So far we have not seen even one picture containing either of you. We know about these vacations: you can't fool us! -- Kathy
The water is above part of St. Mark's Square now, the walkways are installed in places. Fun, fun, fun, till daddy takes the T-bird away.
Images, webpage designs, and Web Spin © JB 2001-2021 [-]